Procedure of membership registration
Functions of membership
Membership registration is required for purchasing goods.
As a member, you can use convenient functions such as referring to your purchase history and registering two or more shipping addresses.
Procedure of membership registration
Go to the page for entering membership information.

Select "New Membership Registration."
Enter membership information.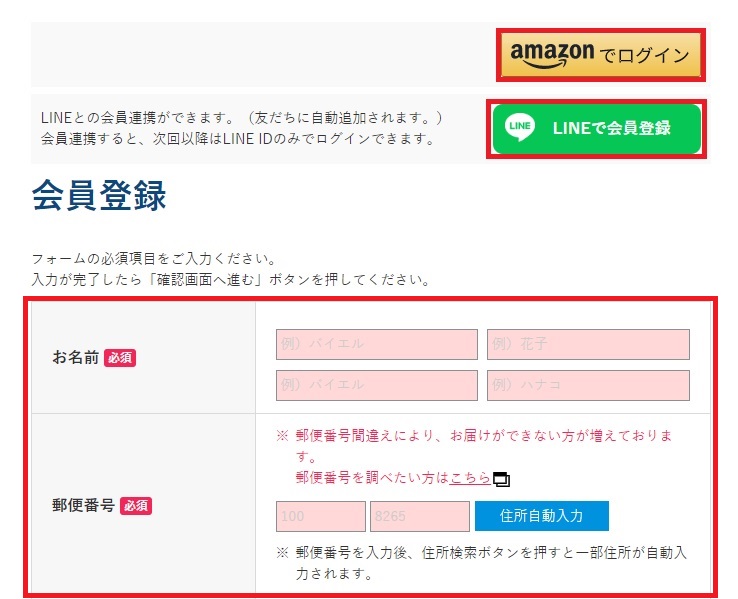 Enter membership information.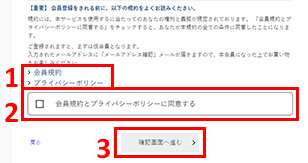 Read the terms and conditions of membership and privacy policy thoroughly.
If you agree the contents, check "Agree on the terms of membership and privacy policy."
Proceed to the confirmation page.
Confirmation of membership information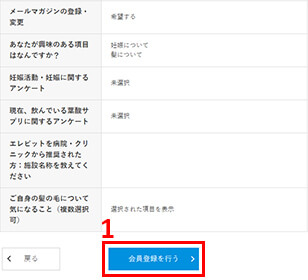 Elevit online shop / Procedure of membership registration
Make sure the entered information data, and click the "Membership Registration" button.
The registration will be completed provisionally. We will send an email to the entered email address, specifying the URL for the membership registration.
Completion of membership registration
Membership registration is completed when you access the URL specified in the email.
In the case that our email does not reach you

You might have entered a wrong email address.
A mail address with consecutive "." (dot) or a "." (dot) just before @ is not accepted.
Please make sure whether or not our mails have been automatically classified as a spam email or moved to trash.
If you use the setting where you receive only emails with the designated domain, our email cannot reach you. Please change your setting to allow emails address with "@shop.bayer.jp" to reach you in advance.
Please be advised that the content of this site may change without prior notice.